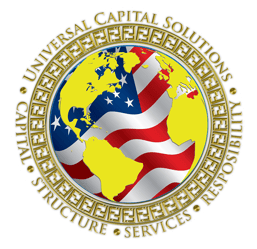 National Personal Loans $25K - $1M.
These are small loans used for personal reasons. They are based on credit, employment, collateral, co-signer or financial care. Usually from 1 to 6 years with simple interest. Getting the right program can help you structure your project better. This will help you score the right goals for your success.
DEFINITION:
Personal Loans: A lump sum of capital will be loaned to the individual as a service for the payment of interest. The interest charge for the loan is calculated annually and paid monthly. The interest rate of the loan is calculated based on risk and is usually based on credit, financials, co-signer or collateral among other factors.
These are some characteristics of personal loans:
Time Periods: Usually, these loans are for time periods of 1-6 years.
Payment of Loan: You pay monthly principal and interest for the life of the loan.
Prepayment Penalty: Usually, these loans are calculated as simple interest. You may pay them anytime without penalty.
Interest Rates: The interest rates are calculated based on the risk of the borrower. The lower the risk, the lower the interest rate. The loans are small, so interest varies from 6% to 18% and can be higher on high-risk loans.
Credit Categories
NOTE: We take the mid-score as the main credit score.
CREDIT RANGE
750-800
700-750
680-700
660-680
640-660
620-640
600-620
580-600
580-Below
COMENTS
Outstanding
Excellent
Good
Medium
Medium Low
Credit Low
Credit Weak
Credit Crisis
Destroyed
TIMEFRAME
The time for personal loans depends on credit and risk. They can be funded in 1-3 business days or in 1-3 weeks. In addition to the credit, financials, employment, and collateral, it also depends on how fast the borrower provides the information to complete the loan cycle.
Please note that all loans offered by Master Capital Solutions are subject to approval and contingent upon the submission of complete and accurate documentation. In some cases, a co-signer or additional procedures may be required to secure the loan. Master Capital Solutions is committed to guiding you throughout the process and assisting you in structuring your loan to optimize financial success. By applying for a loan with Master Capital Solutions, you acknowledge and agree to comply with these terms and conditions, as well as any other specific terms that may apply to your individual loan. Master Capital Solutions reserves the right to amend or modify these terms and conditions at any time without prior notice. 977 N Oaklawn Ave. Suite 103 Elmhurst, IL 60126. All rights reserved 2023