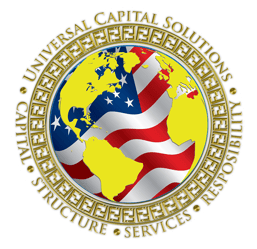 Terms and Conditions
Welcome to Master Capital Solutions and its partner websites, including www.mastercapitalsolutions.com, www.universalcapitalsolutions.com, and any other domain owned or operated by Master Capital Solutions (collectively referred to as "our websites"). By using our websites and services, you agree to the following terms and conditions. Please read them carefully.
1. Company Information
Master Capital Solutions
977 N Oaklawn Ave
Elmhurst, IL 60126
2. Scope of Services
Master Capital Solutions offers various financial services, including loan origination, advisory, and consultation services. We are not a bank, lending institution, or direct lender.
3. Loan Application and Approval
Submitting an application with Master Capital Solutions does not guarantee approval or funding of a loan. Approval is subject to the submission of complete and accurate documentation, as well as the fulfillment of our eligibility criteria. In some cases, a co-signer may be necessary for securing a loan, and additional documentation may be required.
4. Affiliations
Master Capital Solutions is an independent entity and is not associated with any partner banks or lending institutions. We work with a network of investors and financial partners to help our clients find suitable financing solutions.
5. Privacy and Data Protection
We value your privacy and are committed to protecting your personal and financial information. Any information submitted while using our websites will not be sold or shared with any third-party company or entity, except as necessary to provide our services or comply with applicable laws and regulations. For more information on how we collect, use, and protect your information, please refer to our Privacy Policy.
6. Intellectual Property
All content on our websites, including but not limited to text, graphics, logos, and images, is the property of Master Capital Solutions or its content suppliers and is protected by copyright and trademark laws. You may not reproduce, distribute, or modify any content without our express written permission.
7. Limitation of Liability
Master Capital Solutions shall not be liable for any direct, indirect, incidental, or consequential damages resulting from the use of or the inability to use our websites or services, even if we have been advised of the possibility of such damages.
8. Indemnification
You agree to indemnify and hold Master Capital Solutions and its affiliates, officers, directors, agents, and employees harmless from any claim or demand, including reasonable attorney fees, arising out of your breach of these terms and conditions or your violation of any law or the rights of any third party.
9. Amendments
We reserve the right to modify or update these terms and conditions at any time without prior notice. Your continued use of our websites and services constitutes your acceptance of any such changes.
10. Governing Law
These terms and conditions shall be governed by and construed in accordance with the laws of the State of Illinois, without regard to its conflict of law provisions. Any disputes arising out of or relating to these terms and conditions shall be resolved by a court of competent jurisdiction located in the State of Illinois.
By using our websites and services, you acknowledge that you have read, understood, and agree to be bound by these terms and conditions. If you do not agree with any part of these terms and conditions, please do not use our websites or services.